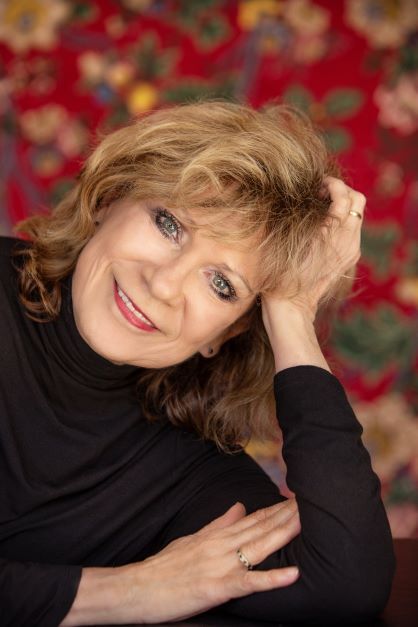 Rilla Askew received a 2009 Arts and Letters Award from the American Academy of Arts and Letters. Her first novel, The Mercy Seat, was a finalist for the PEN/Faulkner Award, a Boston Globe Notable Book, and received the Oklahoma Book Award and the Western Heritage Award in 1998. Her seminal novel about the 1921 Tulsa Race Massacre, Fire in Beulah, received the American Book Award and the Myers Book Award from the Gustavus Myers Center for the Study of Bigotry and Human Rights in 2002. Harpsong, about dispossessed wayfarers during the Great Depression, received the Oklahoma Book Award, the Western Heritage Award, the WILLA Award from Women Writing the West, and the Violet Crown Award from the Writers League of Texas. Her novel Kind of Kin deals with state immigration laws and was a finalist for the Western Spur Award, the Mountains and Plains Booksellers Award, and was long-listed for the Dublin IMPAC Prize.
A 2004 fellow at Civiella Ranieri in Umbertide, Italy, Askew received the 2011 Arrell Gibson Lifetime Achievement Award from the Oklahoma Center for the Book. Her essays and short fiction have appeared in a variety of journals, and her story "The Killing Blanket" was selected for Prize Stories 1993: The O. Henry Awards. Askew's collection of nonfiction, Most American: Notes from a Wounded Place, was longlisted for PEN America's award for the art of the essay. In nine linked works of creative nonfiction, Askew spotlights the complex history of her home state. From the Trail of Tears to the Tulsa Race Massacre to the Murrah Federal Building bombing, Oklahoma appears as a microcosm of our national saga. Yet no matter our location, Askew argues, we must own the whole truth of our history if the wounds of division that separate us are ever to heal.
"Rilla Askew--a storyteller of truth and grace in all she writes, whether novel or essay--moves us to compassionately consider Oklahoma in all its faces. Oklahoma's is rough story of theft and coercion, of beauty and tenderness. In Most American, Askew teaches us to see with wiser eyes."
--U.S Poet Laureate Joy Harjo
"Five generations of Rilla Askew's family have occupied southeastern Oklahoma. Celebrating this birthright, she has concocted of it her own Faulknerian kingdom. Askew is writing a mythic cycle, novels and stories that unsettle our view of the West's settling. In a continuous fictional mural populated with hardscrabble souls - credible, noble and flawed - Askew is completing the uncompleted crossing of the plains. Trusting prose that is disciplined, luxuriant and muscular, she is forging a chronicle as humane as it is elemental."
--Allan Gurganus, May 20, 2009, American Academy of Arts and Letters